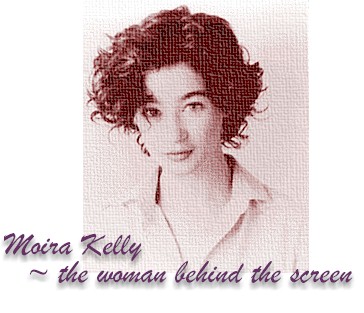 ---
This site has been awarded: To place your vote, select the icon below:


---
Moira Kelly, although not a household name, has won the hearts of many with her inspiring performances in her brief career. Her passion and enthusiasm has surfaced through the shadows of some lesser known movie titles. When given a fitting role, and the freedom to express herself, she has illustrated that she is one of the most engaging talents we've witnessed in quite some time. Not only has she chosen not to follow the Hollywood norm, by following her own beliefs, but she's made a statement about what it means to put people first. I hope everyone can learn something about God, life, and love, by taking a closer look at the woman: Moira Kelly. Please email any comments you have to kdlucas@netscape.net.
---

UPDATE:

SITE IS DOWN FOR MAINTENANE. PLEASE TRY BACK LATER.



Webmaster

---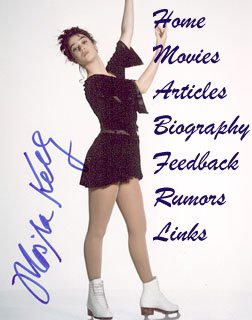 ---

This site is not owned, controlled, or managed by Moira Kelly or any companies or business entities that have an interest in her. For a list of copyrights and credits, please see thislink.